We offer you a unique guarantee to study English and Basque by committing to the three following aspects
2017-02-21
Learn languages
Share:
In bai&by we work with fixed prices. You can know the cost of successfully meeting your objective once you´ve completed your placement test, because our advisors will provide you with the price immediately. Has any language center ever offered you such a degree of commitment?
Students who have studied English or Basque with the intelligent method of bai&by know first-hand that we are a responsible language center. Also, you know that few companies adopt the bai & by guarantees for students.
For our team it is important that people who decide to study languages with us feel not only comfortable with the method and the intelligent system, but also with all the services we provide.
Today we want to let you know what our commitments and guarantees are and why they are important for our team.
Bai & by results guarantee to study English and Basque
In bai & by you do not pay for time, you pay for objectives
It is important to know that when you enroll in bai & by, unlike in other language centers, you do it on the basis of a number of completed levels, not time. This means that if you want to learn Basque to reach the PL1 level because the entrance exam you want to sit requires it, bai & by assures you that with the intelligent method you can achieve your goal. But of course, in the same way that we commit to you, we need you to commit to yourself.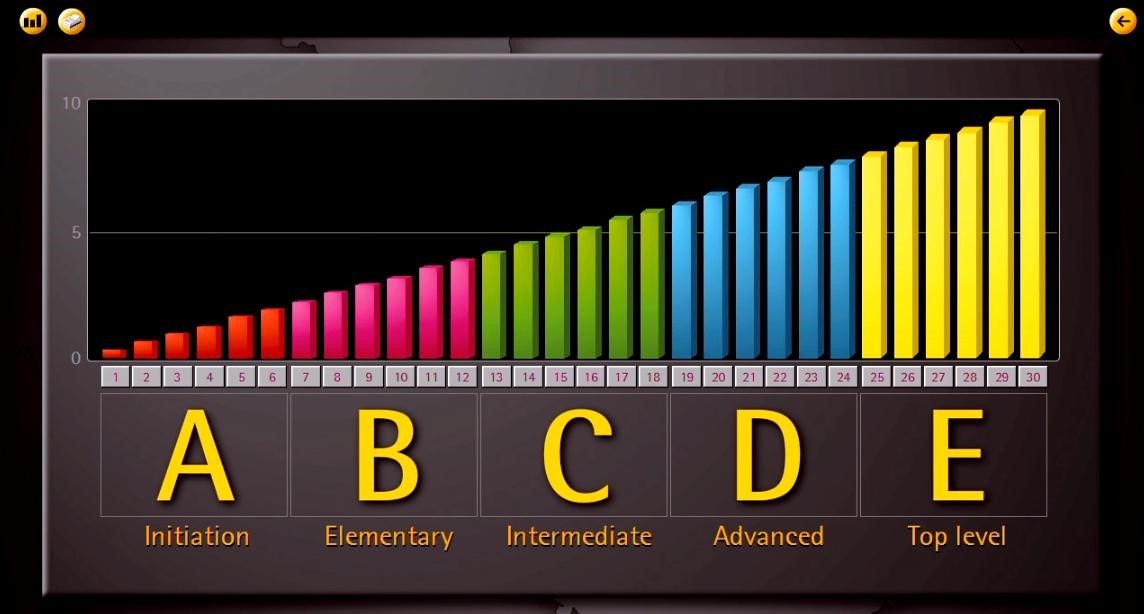 We guarantee that by studying on average 3 hours per week, you will reach your goal.
We do not know how much time you will need, but we guarantee that you will be able to study with bai & by as long as you need, and you will not be charged extra. That is one of the main points that makes us different from other language centers.
In fact, we would like to remind you that, unlike other language centers, we do not charge for time, but for objectives. That means that we bear the costs of your study if you need more time than initially taken out as long as you honour your commitments.Nobody can say that, we put it in writing.
Our students on average need 25 hours to successfully complete a level, if you need more time, don't worry, keep studying until you reach your goal. Each learning process is different, because each of us is different, that is, not all of us learn at the same pace. We are aware of this and we want to support you.
In bai & by you decide at what pace you want to study languages
We understand that you can't just study English or Basque and that there are times when you need to take a break from your studies for work or leisure, for example to take a business trip or go on vacation.
In bai&by we promise to stop your learning process during the time you need to later pick it up where you left it off. Remember that we ask of you to commit to studying 3 hours per week, and we do not want your hourly average to go down because you have had to go abroad. Although you must remember that you can take the tablet and continue studying.
We want you to feel comfortable and to build a solid foundation in the language you are studying, so that you finally stop studying the language and start learning it.
Grants to study Basque
In addition to the commitments and guarantees that we offer, in bai & by we want to reward your tenacity. If you are studying Basque and you participate in conversation classes on a regular basis we have a special grant for you.
Here is our third commitment: if in the period of time you have needed to meet your learning objectives you have regularly attended the conversation classes we teach in our centers, we will grant you an amount from € 150 to € 1200 at the end of your Basque language learning process.
In this case we also have to demand a commitment, which we understand as regular, at least 70%, class attendance. We want you to commit not just to bai & by, but also to yourself.
These are three of the commitments that bai&by language centers take on with our students, because if you are capable of committing to yourself, we will also commit to your language learning process. As I mentioned in the first paragraph, we are a Foundation, a socially responsible company. And our responsibility is also with your goals.
We are not just another language centre, and there is a reason why we have the only intelligent system on the market to learn Basque or English.
Volver al blog
Share:
Other related posts