Intelligent platform to enable deaf people to learn Basque and English.
2021-09-21
News
Share:
Today, we'd like to let you know about the latest project we have developed at bai&by Fundazioa: an intelligent platform to enable deaf people to learn Basque and English. We are going to give you a brief explanation about the details of the project and about bai&by Fundazioa.
After all the hard work and enthusiasm we have put into this project, we are really happy and proud of the work done and the result we have achieved.
The project we are presenting you today will help us to fully achieve our objectives as a foundation. Unfortunately, until recently, deaf people didn't have any way to learn a second language, or face-to-face classes, or online learning and, let alone, an intelligent system which adapted to their characteristics and needs. With the purpose of changing this difficult situation and following our commitment to spread educational systems adapted to people with special needs, we have developed an intelligent online platform which will help overcome the difficulties deaf people may have to learn second languages.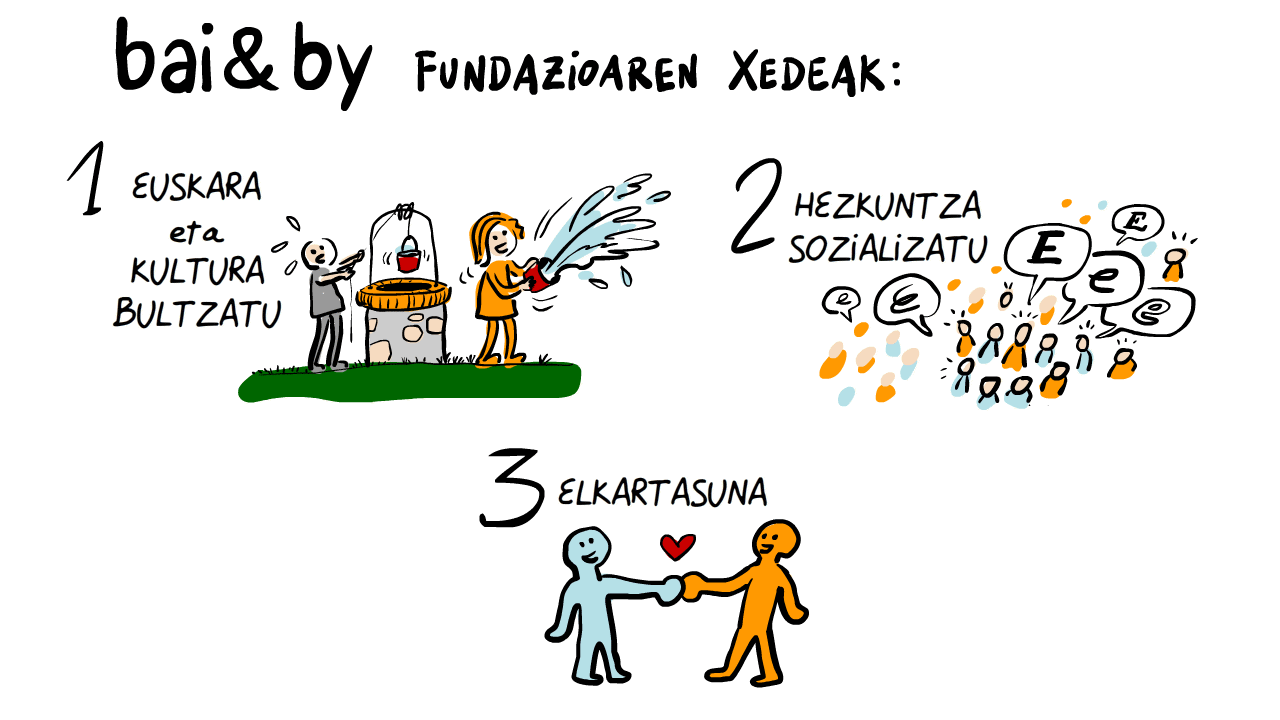 1. Promote the Basque language and culture. 2. Disseminate education. 3. Solidarity.
Through the artificial intelligence of the virtual teacher, bai&by detects the characteristics of each student: medium to long-term memory curve, assimilation capacity, content automation, changes in performance, difficulties, errors… and shapes a specific student's profile. We have adjusted DDK System so that it also adapts to the characteristics of deaf people.
This product, which is designed for deaf people who can read and write in Spanish, will be an efficient tool to overcome the limitations that they usually have to learn a second language, and it will allow them to learn to read and write in Basque or in English.
We have taken advantage of all bai&by resources in order to carry out this project: our R&D team, commercial network, didactics group, tutors, technical department…
We have been working in this project since January 2020. First of all, we made the design with our didactics department and later, we checked it with the Euskal Gorrak organisation. Then, we implemented those changes into our system. To finish, we carried out a pilot project with some volunteers from Euskal Gorrak. The participants gave us a very positive feedback and the result is excitedly beautiful: we have opened a door so that deaf people can learn a second language.
Volver al blog
Share:
Other related posts